111th Anniversary Open House Celebration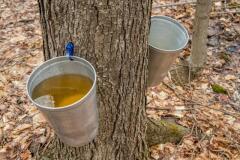 You're Invited!
When: May 14th & 15th
What: An Open House, hosted by your favorite local maple syrup producer, Richards Maple Products.
Why: We're celebrating 111 years of maple syrup production! 
Come hang out, and enjoy free food and conversation. Food customers are welcome to browse the facility where we make our famous maple products and walk through the sugarhouse and woods at their leisure. 
Interested in maple syrup production? Come see the latest technology CDL has to offer, and shop hands on equipment. (We'll be offering spring discounts on orders!)